The practice was started in early 2000 by Richard.
The aim was to provide the same services as larger firms for a lower cost in a more efficient and friendly manner. This objective remains as valid today and for the future as it did then, if not more so.
 [spacer]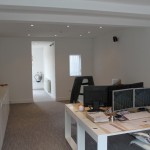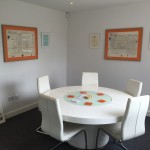 Since then we have evolved in to a two partner practice with Ross joining in 2010. We have moved offices three times in our history until we found our home in Dordon, Tamworth in 2011 by renovating The Old Post Office in to modern, fresh offices. Since being in our larger premises we took Abbey on as an Apprentice from the local area in 2013. Abbey progressed extremely well through her studies and completed her AAT qualifications in May 2015.  Abbey left the practice in October 2016 to further her career in a larger practice environment. We then took on Lisa who was also undertaking the AAT qualification.  Lisa has since moved on to a more specific role in industry.  In early 2017 we took on Barbara as our senior accounts clerk.  Barbara has since gone on to become an invaluable member of staff, being the main contact point with many of our clients who all find her to be extremely efficient and thorough.
  [spacer]
The tools for accountancy have been revolutionised in recent years by ever changing technology. As we are run by younger partners, we embrace these developments where they increase efficiency and accuracy. We adopted a paperless approach some years ago and are constantly developing technological advances in delivering our work and our administration. These new skills are also there for the benefit of our clients where they may be relevant and of use.
  [spacer]
Our aim for the future is to continue to provide a first class service for small business and their owners in our local community and surrounding areas.
  [spacer]
For a detailed look in to who we are, please visit 
about us
.
[spacer][spacer][spacer][spacer][spacer]